Emirati Medics Safely Evacuated From Gaza Amid Israeli Attacks
KEY POINTS
A team of Emirati doctors arrived in the UAE Wednesday after being evacuated from Gaza
The doctors visited Gaza to provide pediatric care and training for Palestinian emergency doctors amid the war
300 foreign nationals trapped in the war zone were also evacuated
A team of Emirati medics was evacuated safely from Gaza amid the violent attacks in the Palestinian enclave Wednesday. The six volunteer medics had to be flown back to the UAE after Israeli forces launched air strikes on Gaza on Saturday.
The team of medics had visited Gaza to provide pediatric care and training to emergency doctors who were trapped in the territory. Dr. Marc Sinclair said they were on the second last day of their medical mission when Israel attacked Gaza. "We were with a team of six medical professionals and on the second to last day of our visit rockets were fired from Israel," he said, in an interview with The National.
"Nothing happened that night, but the next day rockets started flying and we had to suspend our elective surgery program as our hospital had to be ready to take in casualties. No one knew how many there may be. We only had to cancel a couple of appointments, but then we were stuck for three days watching rockets fly left and right of our hospital accommodation," he added.
Dr. Sinclair explained when he and other Emirati medics were staying temporarily in a triage system in front of the hospital amid the attacks, he received a call to board an ambulance to be evacuated from Gaza. The evacuation plan was reportedly set up for volunteers and charity workers to allow them to leave the war-stricken territory with about 300 other foreign nationals.
The doctor added the medics team seized the opportunity to flee when a ceasefire began. "At 10:05, several rockets launched near us and everyone was very nervous. We didn't know if people were respecting the ceasefire, but after a few minutes it quietened down and we drove across Palestinian and Hamas checkpoints," he said.
He added the medics team was "very much caught" in the middle of the attacks, revealing the rockets were launched just 100 meters from their accommodation. "We saw a lot of shrapnel injuries in the hospital while we were there, and one person died," he said.
The UAE has been extending support to Gaza since the conflict between Israeli and Palestinian forces erupted. In December 2022, the UAE sent a convoy of trucks loaded with tons of medical supplies to support hospitals in the city as part of its humanitarian response to the Palestinians.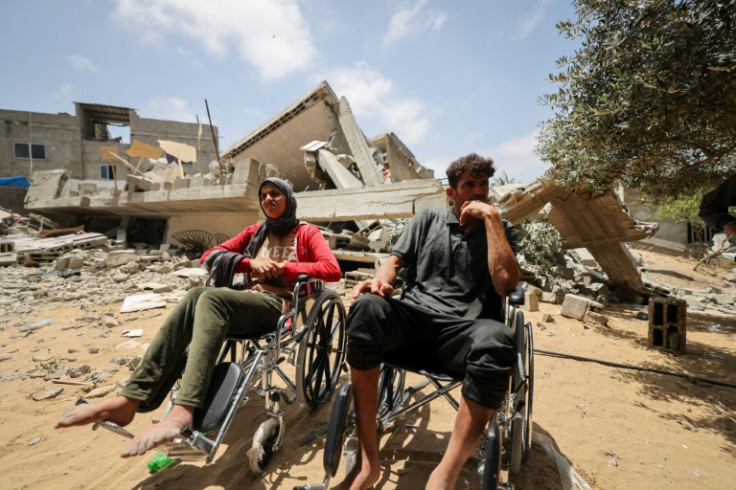 © Copyright 2023 IBTimes AE. All rights reserved.