Technologies To Enhance Sustainable Agriculture Showcased At WETEX And DSS 2023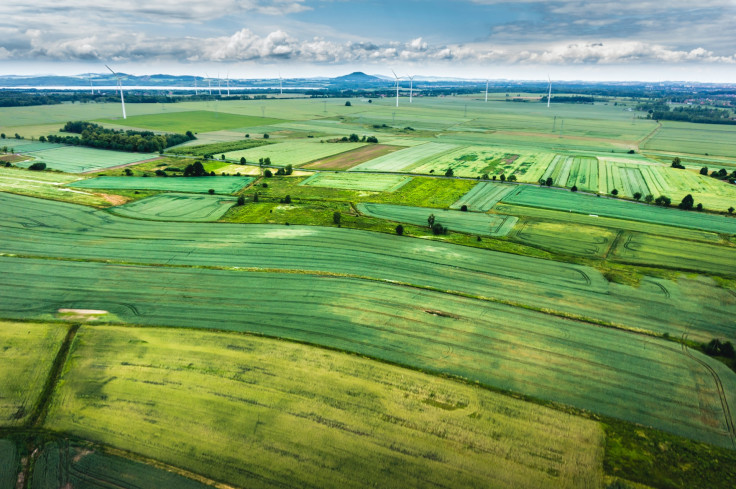 Technologies that can help enhance sustainable agriculture, food and water around the world are currently being showcased at the Water, Energy, Technology and Environment Exhibition (WETEX) and Dubai Solar Show (DSS) held at the Dubai World Trade Centre.
The event, which opened on Wednesday and will close on Friday, is being attended by thousands of local and international companies from the private as well as government sectors, including investors, decision-makers, international experts and specialists.
WETEX and DSS 2023 is organized by Dubai Electricity and Water Authority (DEWA) under the directives of Sheikh Mohammed bin Rashid Al Maktoum, the Ruler of Dubai who also serves as the vice president and prime minister of the United Arab Emirates (UAE).
This event provides a platform for international organizations and companies to showcase their products and services that can help various sectors including energy, water, sustainability, green technologies, renewable and clean energy, green mobility solutions, sustainable development and green buildings.
The exhibition celebrated its silver jubilee this year, and the Chairman of WETEX and DSS, Saeed Mohammed Al Tayer, explained on Thursday how this event has "expanded the scope of sustainable practices, technologies, and innovative solutions that will mitigate climate change."
"Considering the escalating global food crisis, this year's exhibition highlights local and global contributors who play a fundamental role in promoting regenerative agriculture, sustainable agricultural production and water and food systems that accelerate habitat restoration and conservation," he said, according to WAM.
Al Tayer highlighted the UAE's preparation for hosting the upcoming 28th Conference of the Parties to the UN Framework Convention on Climate Change (COP28), which will be held at Expo City Dubai from Nov. 30 to Dec. 12.
He pointed out that during the COP28 summit, one of the main topics of discussion will be food security on a global level.
"We are intensifying our efforts to consolidate the contribution of the UAE and the region to finding innovative and sustainable solutions to support the principle of fair and equitable solutions to food system challenges, alleviate pressures and risks on food, agriculture, and water systems, and ensure a brighter future where everyone can enjoy food sustainability," he continued.
Meanwhile, Al Mardia Trading and Agriculture chairman Sheikh Faisal bin Hamad Al Thani noted that sustainability is considered "an integral part" of his company's vision and strategy.
"We intend to utilize WETEX 2023 to showcase our innovative products and solutions in the field of sustainability and raise public awareness about its importance," he said, adding that the company has "developed desalination filters capable of withstanding high salinity levels and improving the efficiency of water desalination plants, thereby contributing to the preservation of water sources and marine life."
To preserve the environment for future generations, it is important to use "organic fertilizers to absorb carbon and convert it into plant-available organic matter, which is retained in the soil," Al Thani said further.
© Copyright 2023 IBTimes AE. All rights reserved.