Sustainability-Focused Technologies Can Help Gulf Turn $2T Construction Boom Into 4.3M Annual Jobs, Reduce Emission By 60%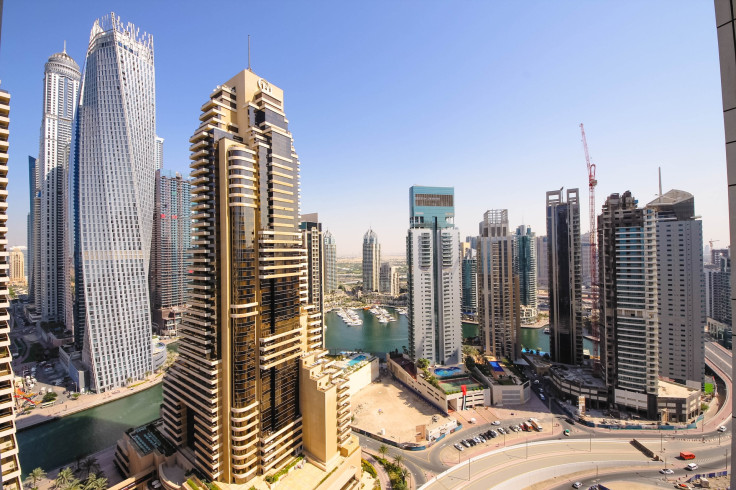 As the United Arab Emirates (UAE) prepares for its hosting of COP28 and focuses on its net-zero targets, a report has revealed that with the help of sustainability-focused construction technologies, the entire gulf's $2 trillion construction boom can generate 4.3 million annual jobs and reduce emissions by 60%.
The report, which was released on Wednesday by Strategy Middle East, a part of the PwC network, said the Middle East and North Africa (MENA) region, which includes 20 countries including the UAE, has the potential to become a "global leader in the built environment space" by taking advantage of sustainability-focused construction technologies.
Built environment, according to WAM, pertains to "human-made surroundings that provide the setting for human activity, including buildings, neighborhoods and cities, alongside their supporting infrastructure systems such as water supply and energy networks."
The report also mentioned that if its recommendations are followed, then the region-wide construction boom can have a significant impact on the economy and create 4.3 million annual jobs.
The report then mentioned 30 massive projects — including the NEOM futuristic city in Saudi Arabia, Qatar's planned Lusail entertainment city and the DP World/EMAAR Mina Rashid Redevelopment project in the UAE — which it said could help the MENA region in achieving net-zero emissions goals.
"The $2 trillion in investment encompasses projects in GCC countries and Egypt and can substantially underscore the region's commitments to decarbonization," the report added.
Gulf Cooperation Council (GCC) countries are Bahrain, Kuwait, Oman, Qatar, Saudi Arabia and the United Arab Emirates.
Saudi Arabia has pledged to invest $186.6 billion to meet net-zero emissions targets by 2060. Meanwhile, the UAE and Oman have set net-zero targets for 2050 by using low-carbon and green hydrogen.
Yahya Anouti, partner with Strategy Middle East and leader of the sustainability platform at PwC Middle East, spoke about how the GCC region's planned investments uniquely position Middle Eastern countries on a global level.
"The built environment is responsible for a high emissions footprint of around 37% of energy use, 39% of CO2 emissions, and 40% of material use globally," he said. "Our estimates show that a reduction in these emissions for urban development could take the region more than halfway to realizing its net-zero emissions goals."
Balsam Nehme, Dar Al-Handasah's head of sustainability, said, "If GCC stakeholders — including policymakers, innovators, and developers — embrace a truly innovative and sustainable approach to urban development, they face a golden opportunity to set a new global standard. From urban planning to architecture, civil engineering, mechanical systems and construction materials, sustainable development can unlock deliver widespread better quality of life, incremental economic growth and develop local skills and jobs."
Sarah Al Feghali, moonshots and innovation lead of the Ideation Center at Strategy, said that "several measures can be implemented to support policymakers in their planning decisions, while aiding developers in addressing the opportunities associated with the region's environment aspirations."
As mentioned previously, the UAE is set to host the upcoming COP28 summit, which will take place in Expo City Dubai from Nov. 30 to Dec. 12.
© Copyright 2023 IBTimes AE. All rights reserved.