UAE Aims To Triple Renewable Energy Sources; Plans To Invest $54 Billion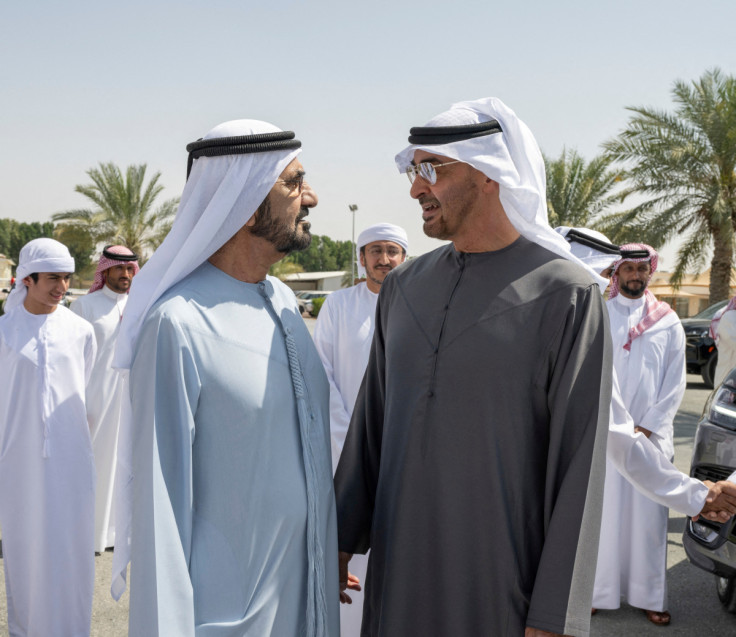 Prime Minister of the United Arab Emirates (UAE), Sheikh Mohammed bin Rashid, disclosed that the country will be investing up to $54 billion in renewable energy sources over the next seven years.
During the cabinet meeting held on Monday, Sheikh Mohammed revealed that the national energy strategy "aims to triple the contribution of renewable energy over the next seven years and invest 150 billion to 200 billion dirhams ($40 billion to $54 billion) during the same period to meet the country's growing demand for energy," APNews reported.
Following the cabinet meeting, the Crown Prince of Dubai, Sheikh Hamdan bin Mohammed Al Maktoum inaugurated the world's largest renewable energy facility in the Warsan area, located in Dubai on Tuesday.
Sheikh Hamdan took to Twitter to announce the inauguration and share a video of the facility that is capable of generating 220 megawatt-hours of renewable energy, which can power 135,000 residential units.
"I inaugurated the world's largest and most efficient waste-to-energy facility in Warsan featuring an investment of AED 4 billion, a remarkable project that reinforces Dubai's status as a global leader in sustainable infrastructure," he tweeted.
The 40-year-old Crown Prince of Dubai further mentioned how this facility can generate renewable energy for 135,000 residential units while it can "process 2 million tonnes of waste per year without any adverse environmental impact."
He concluded, "We congratulate the exceptional teams involved in this unique project. We are committed to deploying advanced technologies to build a brighter and more sustainable future."
Speaking about Sheikh Mohammed's cabinet meeting, the Prime Minister of the United Arab Emirates also disclosed that the country has adopted a national strategy for hydrogen, which will help to generate clean energy.
"The plan aims to consolidate the country's position as a producer and exporter of low-emission hydrogen over the next eight years by developing supply chains and establishing hydrogen oases to develop this industry, in addition to establishing a specialized national center for research and development of the promising hydrogen sector," Sheikh Mohammed shared via Twitter.
UAE is focusing on clean energies and incentivizing decarbonization.
Previously, COP28 President-Designate, Dr. Sultan Al Jaber, who attended London Climate Action Week last week, shared that he would like to collaborate with the UK Government on policies that would help to increase climate investments and develop holistic ecosystems.
During his visit to the UK, Dr. Al Jaber noted that if emissions are cut by 43 percent in the next seven years, then a holistic ecosystem is required that connects policy, technology, finance, and people.
© Copyright 2023 IBTimes AE. All rights reserved.