UAE Announces Second Lunar Mission With Rashid Rover 2 Project
KEY POINTS
Sheikh Mohammed bin Rashid visited the MBRSC on Wednesday
He revealed that the country had started to work on Rashid Rover 2
The UAE is keen on making its second moon-landing attempt more successful than the first
The UAE will launch a second lunar mission after its first moon-landing attempt failed this week. Sheikh Mohammed bin Rashid Al Maktoum announced on Wednesday that the country would begin constructing a new lunar rover to be used for the mission.
The UAE Vice President and Dubai Ruler made the announcement one day after Japan's iSpace announced that the Hakuto-R Mission 1 spacecraft carrying the UAE's Rashid Rover likely crashed onto the moon's surface. The Japanese aircraft was moments away from reaching the surface of the moon when the ground control team in Tokyo lost contact with it.
Following the failed attempt, Sheikh Mohammed visited on Wednesday the Mohammed bin Rashid Space Centre (MBRSC) to direct the same to the all-Emirati team that had built the Rashid Rover to immediately start working on another space explorer. The Dubai ruler also took to Twitter to officially announce the Rashid Rover 2 Project, saying the country "will not stop" and "will not turn around."
"The mission of the spacecraft carrying the explorer Rashid did not succeed in landing on the surface of the moon. However, we succeeded in raising the ceiling of our ambitions to reach the moon. And we succeeded in creating a team of our young men and women capable of managing advanced space projects," he wrote.
"We succeeded in building a space sector from scratch within 10 years. Today, explorer Rashid 1 is on the surface of the moon, carrying the flag of the Emirates. From today, work will begin on Rashid 2, a new explorer, for a new attempt to reach the moon," he added.
In conclusion, Sheikh Mohammed reaffirmed the UAE's keenness to conduct another lunar mission and make it more successful than the first. "We are a country founded on ambition. We are a country that has not stopped since December 2, 1971. It will not stop. It will not turn around. It will not set small goals for itself. The next is more beautiful, greater and more daring, God willing," he concluded.
For his part, Dubai Crown Prince Sheikh Hamdan bin Mohammed bin Rashid Al Maktoum, who accompanied Sheikh Mohammed during the MBRSC visit, said the UAE would continue to enhance its expertise in the space sector. Speaking to the team behind the Rashid Rover, he said, "Sheikh Mohammed bin Rashid once said, 'The biggest risk in life is not taking any risk.'"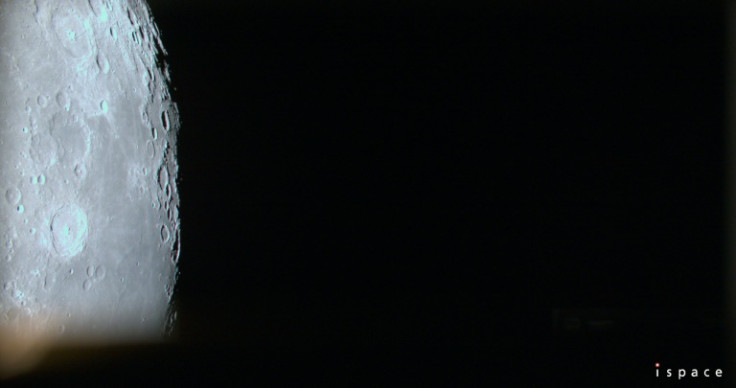 © Copyright 2023 IBTimes AE. All rights reserved.