UAE Climate Change Minister Reaffirms Country's Net-Zero Emissions Goal
KEY POINTS
The UAE believes scaling up climate finance is crucial for system-wide transformation
Al Mheiri said this will only be achieved through strong partnerships between the government and the private sector
She urged leaders to invest in green projects for a more sustainable future
The UAE remains keen on achieving its goal of net-zero emissions by 2050. During a special event hosted by the country's Ministry of Climate Change and Environment, UAE Minister Mariam Al Mheiri reiterated the vision and emphasized the importance of united efforts in fighting climate change.
Al Mheiri also highlighted the importance of collaboration in raising ambition for climate finance, which is crucial in the implementation of the goals of the 2015 Paris Agreement and in funding renewable power such as wind and solar. Under the agreement, about 200 countries agreed to curb global temperature rises to 1.5 degrees Celsius above pre-industrial levels and keep them well below 2 degrees.
Emphasizing the importance of unity in achieving these goals, Al Mheiri said, "One of the key elements of UAE's vision for COP28 is to raise ambition and collective action towards mitigation, adaptation, loss and damage and climate finance. The UAE believes scaling up climate finance is crucial for system-wide transformation, and this can be achieved through strong partnerships that will support the nation's journey to net zero by 2050."
"The participation of all sectors is essential in tackling the challenge, with perceived risks in green investments, such as a relatively long payback period, hindering green finance investments. These perceptions must be addressed, with the UAE demonstrating to the world that investing in green projects is an investment in our future. Together, we must create new financial products and services that promote sustainability and resilience and work towards a strategy that aligns with the interests of all stakeholders," she added.
The Climate Change Minister then touted the accomplishments of the UAE in the area of clean energy, including the Masdar City and Noor Abu Dhabi Solar Park. She also pointed to the green finance behind the construction of the Etihad Rail, which is expected to significantly reduce the country's carbon dioxide emissions by up to 2.2 million tons annually.
Al Mheiri led the climate finance discussions as part of the UAE's National Dialogue for Climate Ambition, which aims to promote climate action through stronger collaboration between governments and the private sector. The talks focused on mitigating the amount of greenhouse gases in the earth's atmosphere.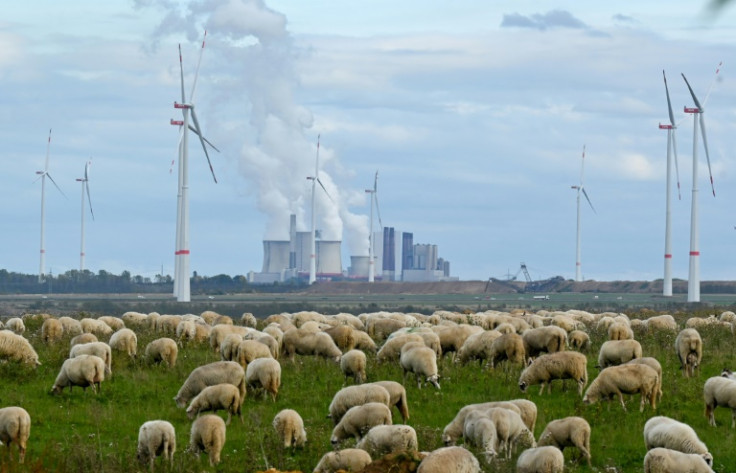 © Copyright 2023 IBTimes AE. All rights reserved.