UAE, India Sign Cooperation Agreement To Strengthen Collaboration In Education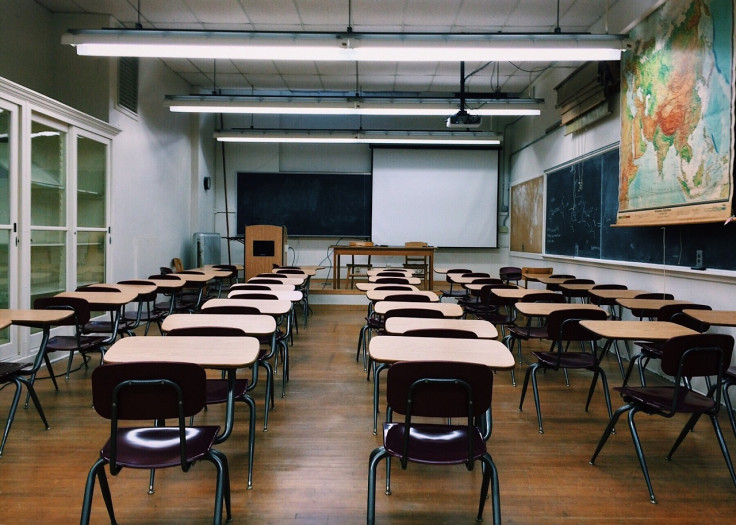 The United Arab Emirates (UAE) Ministry of Education and its Indian counterpart have signed a cooperation agreement to strengthen their collaboration in education.
India's Minister for Education and Skill Development and Entrepreneurship Dharmendra Pradhan and his delegation visited the UAE to attend the signing ceremony on Thursday, WAM reported.
Minister Pradhan and UAE Minister of Education Dr. Ahmad Belhoul Al Falasi signed the Memorandum of Understanding (MoU). They highlighted the historical and cultural ties both nations share in various sectors, including education.
During the ceremony, Al Falasi noted the significance of this partnership, explaining that it will "enhance the effectiveness, growth and prosperity of our educational system in line with the aspirations of both countries."
"We at the Ministry of Education are keen to continue establishing cooperation frameworks with educational institutions and entities regionally and globally to advance our educational system and elevate the quality of education," he added.
Al Falasi also said that these collaborations will ensure the exchange of knowledge and experiences with countries around the globe, which supports the improvement of skills and competencies of teachers and students, helping them to deal with future challenges.
The MoU signed between the UAE and India seeks to promote student and faculty mobility, facilitate joint research programs, develop courses, organize conferences, symposia and exhibitions and share lectures on mutual interests.
There is a total of 271,109 Indian students studying in the UAE. Among them, 248 are in government schools while 270,861 are in private schools.
Pradhan took to social media platform X, formerly Twitter, on Thursday to share that he interacted with principals of all 105 CBSE-affiliated schools functioning in the UAE.
"Happy to learn that all these schools are aligned with the vision of NEP 2020 and are implementing it on the ground. Got great insights on ways in which Indian schools abroad can integrate global best practices to cater to the needs of our students and teachers," he wrote.
Pradhan further noted, "Out of 5 lakh Indian students studying in CBSE-affiliated Indian schools in the GCC, more than 2.50 lakh students are there in the UAE."
According to him, he is glad to share that the Central Board of Secondary Education (CBSE) will be opening "a regional office in Dubai for better administration and for the benefit of the Indian diaspora."
National Education Policy (NEP) 2020 was introduced to replace the previous National Policy of the Indian Education system that was established in 1986.
© Copyright 2023 IBTimes AE. All rights reserved.