Climate Change And Environment Minister Launches Roadmap To Reduce Food Waste By 50% In 2030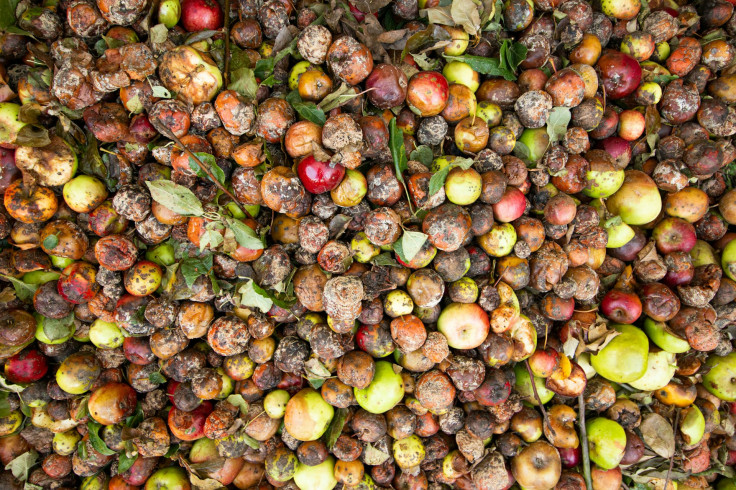 Mariam Almheiri, minister of climate change and environment of the United Arab Emirates (UAE), has launched a roadmap aimed at reducing food waste in the country by 50% by 2030.
Ne'ma Food Loss and Waste Reduction Roadmap was announced on Sunday during the fourth National Dialogue on Food Security, which was organized by Almheiri and had the theme "Call for Change: Reducing Food Loss and Waste in the UAE."
"With only a few days away to our nation hosting COP28, this event underlines the strong commitment of the UAE in addressing all sectors that have a defining role in addressing the impact of climate change," the minister said, as reported by WAM.
"And food and agriculture systems play a pivotal role in this regard, especially with food loss and waste one of the core challenges that humanity must address as a priority," she added.
The COP28 summit will be held at Expo City Dubai from Nov. 30 to Dec. 12.
The UAE will discuss food and agricultural systems transformation during the event, as per Almheiri, who is responsible for launching the COP28 Food Systems and Agricultural Agenda earlier this year to ensure long-term sustainability in the global food system.
The minister explained that addressing food loss and waste is not only vital for the UAE but also for the entire world, adding that one-third of food produced for human consumption is lost or wasted globally.
She noted that as per the World Food Program, the food produced globally and never consumed would be good enough to feed at least two billion people.
COP28 Food Systems and Agricultural Agenda aims to bring businesses, farmers, producer organizations and other non-state actors together to work on production, consumption, food loss and waste.
"As part of mobilizing national leadership, we are extending a global call to action, inviting all countries to ratify the Emirates declaration on Resilient Food Systems, Sustainable Agriculture and Climate Action," Almheiri said.
To achieve this, the minister said a Sustainable Catering Strategy has been launched to showcase the potential of delivering sustainable food at scale.
Speaking of the roadmap to curb food loss and waste, the minister said that so far, "Ne'ma has delivered exceptional work — including food system mapping, setting goals and formalizing a three-year strategy to reduce food loss and waste."
The minister revealed that to make a strategy centered on food loss and waste reduction, more than 200 interviews were conducted with "food value chain and system-level actors, in addition to several workshops for collective ideation."
Jumeirah Group, Hilton Group, Rotana Group and Expo City were present at the event and signed several agreements with Ne'ma, promising to keep food loss and waste reduction as a top priority.
© Copyright 2023 IBTimes AE. All rights reserved.