Ruler Of Umm Al Quwain Receives Astronauts, Discusses First Arab Spacewalk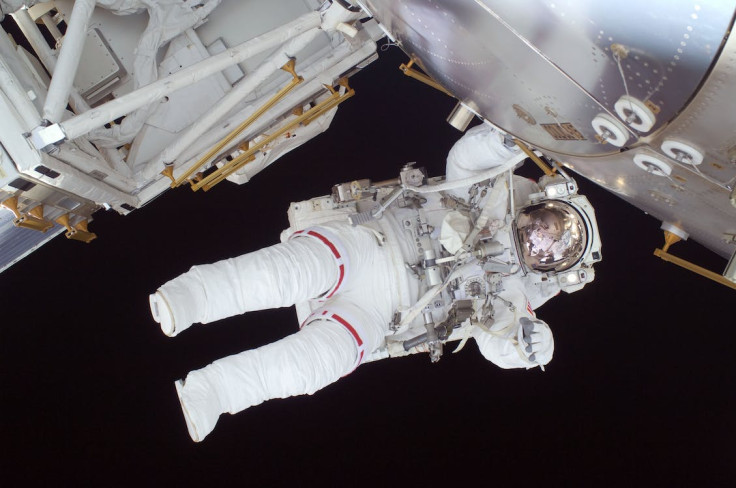 Sheikh Saud bin Rashid Al Mualla, Ruler of Umm Al Quwain, received astronauts Sultan Al Neyadi and Hazzaa Al Mansoori and the UAE Mission 2 team on Wednesday.
During the meeting, which took place at Emiri Court, they discussed research experiments and studies conducted in partnership with international space agencies and entities, including the first Arab spacewalk.
Al Neyadi was the first Arab to perform a spacewalk, which lasted seven hours and one minute. He spent six months in the space, marking the longest Arab space mission in history. The space mission was managed by the Mohammed Bin Rashid Space Centre (MBRSC).
Al Mualla congratulated the entire team led by MBRSC Director-General Salem Al Marri, who explained the key initiatives and projects of the UAE Astronaut Programme and highlighted future missions.
Al Marri expressed his gratefulness toward Al Mualla for receiving the entire MBRSC team, including astronaut Hazzaa Al Mansoori, the first person from the UAE to embark on a scientific mission to the International Space Station (ISS) in 2019.
"The historic milestone achieved through the longest Arab space mission exemplifies the UAE National Space Programme's stride towards unprecedented success," Al Marri said, according to WAM. "We will continue to break new ground and set strategic directions for the future of space science and innovation."
Hamad Obaid Al Mansoori, chairman of MBRSC, also expressed similar sentiments and thanked Al Mualla for inviting the team and acknowledging their "historic space mission."
"The longest Arab space mission is a significant milestone in the UAE's space exploration journey and underlines our commitment to the leadership's vision of fostering innovation and scientific knowledge," Al Mansoori said.
"Our endeavors in space are a testament to the nation's investment in its people and our pursuit to fulfill the late Sheikh Zayed's vision through scientific excellence," the MBRSC chairman added.
Al Neyadi showed his gratitude toward the ruler by presenting him with the UAE flag he carried during the space mission.
The astronaut returned to the Earth on Sept. 3. He completed the mission with NASA astronauts Stephen Bowen and Warren Hoburg and Roscosmos cosmonaut Andrey Fedyaev.
The space mission was launched on March 2. Al Neyadi did more than 200 experiments in collaboration with international space agencies and several UAE and global universities during this mission.
These experiments contributed to various fields including plant genetics, human life sciences, exploration technology, fluid dynamics, material science, protein crystallization growth and advanced exploration technologies.
© Copyright 2023 IBTimes AE. All rights reserved.