Vice President Attends ADSCC Bone Marrow Transplant Cellular Therapy Congress Inauguration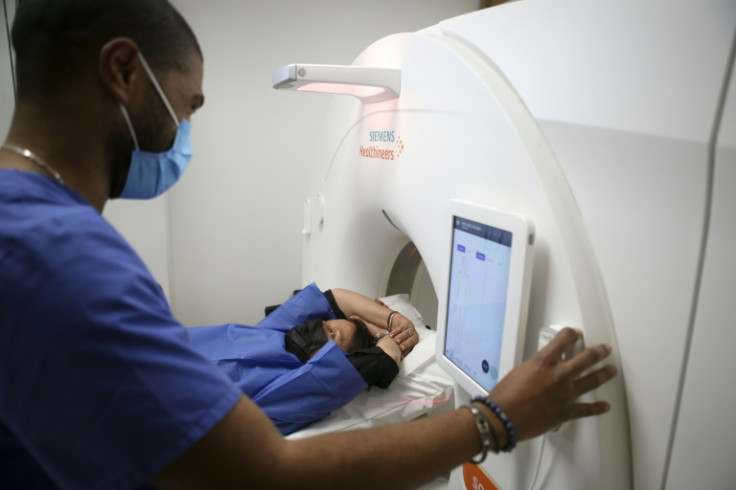 Mansour bin Zayed Al Nahyan, vice president of the United Arab Emirates (UAE), attended the inauguration of the ADSCC Bone Marrow Transplant Cellular Therapy Congress, which was organized by the Abu Dhabi Stem Cells Centre (ADSCC).
The vice president met with five ADSCC patients during the ceremony, and one of them was the first person to UAE's first locally manufactured CAR-T Cells drug. The other patients underwent bone marrow transplant procedures for Leukemia, Krabbe disease and multiple sclerosis.
Al Nahyan also met with international speakers at the congress, as well as ADSCC physicians and scientists during the ceremony. He then appreciated ADSCC's latest developments and achievements regarding future projects like stem cell therapies and regenerative medicine.
Department of Health Abu Dhabi Chairman Mansour Al Mansouri, PureHealth CEO Farhan Malik, top government officials, senior leadership from PureHealth and ADSCC and several officials from the UAE and regional healthcare sector were also in attendance.
The congress, hosted by ADSCC, featured experts from more than 15 countries, including the United States, Japan, Italy, Canada, the United Kingdom, Switzerland and South Korea. Its inauguration was first-of-its-kind in the UAE and was attended by more than 1,500 health care professionals.
"Grateful to the UAE leadership for their commitment to enhancing the health care sector in the country and fostering innovation in health care, it was a great honor for us to host the first edition of this congress here in Abu Dhabi," Dr. Fatima Al Kaabi, congress president and executive director of Abu Dhabi Bone Marrow Transplant Programme (ADBMT) at ADSCC, said, as per WAM.
Al Kaabi noted that ahead of the inauguration, ADSCC had collaborated with various global experts on key treatments, including acute leukemia, myeloid malignancies the recent advancements in stem cell therapy and regenerative medicine, new perspectives in cancer immunotherapy, the latest in cancer targeting including tumor-infiltrating lymphocytes (TILs) therapies, CAR-T cell therapy and more.
Dr. Yendry Ventura, CEO of ADSCC, praised the UAE vice president's presence at the event, noting that it drives to "push boundaries and continue achieving strides on a global level."
He added, "The congress was a huge success, hosting leading luminaries from the world of bone marrow transplant and cellular therapy right here in Abu Dhabi. The future unfolds with the promise of stem cell therapy, through unprecedented advancements in medicine and unlocking avenues for life-changing research."
During the ADSCC Bone Marrow Transplant Cellular Therapy Congress 2023, the organizer announced that the second edition of the event would take place on Oct. 26 and 27 next year.
© Copyright 2023 IBTimes AE. All rights reserved.